MFA Faculty Profiles
Eric Armstrong  | earmstro@yorku.ca
BFA Concordia
MFA York
Associate Professor: Voice
Professor Armstrong teaches voice, speech, dialects and classical text to students in the BFA and MFA acting programs at York. He has also taught at Roosevelt University in Chicago, Brandeis University in Boston, the University of Windsor, and at Canada's National Voice Intensive. Eric holds an MFA from York, and trained with David Smukler in York's Voice Teacher training program. His BFA is from Concordia, and he also studied at The Drama Studio (London).
Professional dialect coaching for theatre highlights include "12 Angry Men" and "The Gigli Concert" for SoulPepper Theatre, "Chimerica," for Royal Manitoba Theatre Centre/Canadian Stage, "YukonStyle," and "The Cosmonaut's Last Message..." at Canadian Stage, "Eternal Hydra" at Crow's Theatre, "Arigato Tokyo" and "Blasted" at Buddies in Bad Times Theatre; coaching for film and television includes coaching Seasons 1 & 2 of "The Expanse" of SyFy/Space Channel (he invented the Belter accent for the show), Eric Bana for Ricky Gervais' "Special Correspondents," Michelle Williams and Sarah Silverman for Sarah Polley's film "Take This Waltz", and Tom Wilkinson for his Emmy and Golden Globe nominated performance in "Normal".
He is a former director and board member of the Voice And Speech Trainers Association, and presents each summer at the VASTA conference. He has published articles in the Voice and Speech Review and has worked as an actor in theatre and film across Canada. His research/teaching/creative interests lie in the intersection of teaching and technology, and he has a special interest in teaching and researching accents for actors from pluralistic backgrounds.
---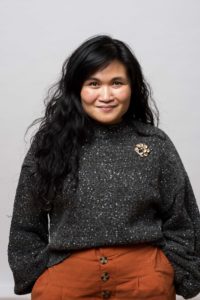 Nina Lee Aquino  | nina@factorytheatre.ca
Artistic Director
With a string of firsts in Asian Canadian theatre, Nina Lee Aquino was the founding Artistic Director of
fu-GEN Asian Canadian theatre company, organized the first Asian Canadian theatre conference, edited
the first (2-volume) Asian Canadian play anthology, and co-edited the first (award-winning) book on
Asian Canadian theatre.
She became Artistic Director of Cahoots Theatre, currently holds the same position at Factory Theatre
and is now the youngest President of the Professional Association of Canadian Theatres.
She has directed world premieres and revivals at theatres across the country and has won the Ken
McDougall Award, the John Hirsch Prize, and three Dora Awards for Outstanding Direction.
Her leadership has extended into mentoring emerging artists and she has directed innovative projects at
Humber College, York University, and the National Theatre School. She was the 2019 winner of the
Toronto Arts Foundation's Margo Bindhart and Rita Davies Cultural Leadership Award.
---
Erika Ba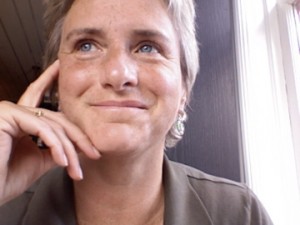 tdorf  | ebatdorf@yorku.ca
BSc Lesley College
Associate Professor: Movement, Solo Performance Creation & Production
Professor Batdorf is listed in the Who's Who of American Teachers, received the York Faculty of Fine Arts Dean's Senior Teaching Award for 2009/10, and in 1996 was voted Most Outstanding Faculty at The Boston Conservatory where she taught for 12 years. Batdorf has also taught at Brandeis University, Emerson College, and the University of Alaska Anchorage. She founded the Batdorf School for Movement Theatre in 1998 and has been a guest artist in universities and theatres internationally.
Batdorf has been performing, directing, choreographing and creating award winning and unique performance work since 1983. Her work has appeared in Canada, France, Germany, Finland, Denmark, Switzerland, Greece, Korea, Indonesia, Georgia, and 14 US states in such places as the Smithsonian Institute, The Fine Arts Museums of San Francisco, Harvard University, Movement Theatre Festivals in NY, Philadelphia and New Hampshire, the Boston Center for the Arts, and many New York City and Toronto venues including Luminato. She has had 4 Dora nominations and two shows she created/directed made the top 10 theatrical productions of the year in NOW Magazine in Toronto (2006 and 2010). This past year she performed her latest piece The Smell of the Soul, with musical duo Arwinda in Tblisi, Munich and Jakarta, co-directed Sook-Yin Lee and Benjamin Kamino in How Can I Forget in Toronto, and performed a site specific work in Finland. She just completed recording an album of original music in Germany with Lisa Schamberger and is developing a new solo installation piece for the Venice Bienalle (May) 2015. She just returned to York University theatre department after a two year sabbatical where she was living in Indonesia and Germany.
---
Ines Buchli | ibuchli@yorku.ca
BFA Simon Fraser
MFA York
Associate Professor: Acting and Directing
Professor Buchli teaches acting and directing at both the graduate and undergraduate level.  She is a filmmaker, theatre director, dramaturg and writer.  Ines is the former associate artistic director of Necessary Angel Theatre and associate artist for Theatre Direct.  She has over 25 years of theatre experience in directing, dramaturgy and collective creations.  her films Exposure, Ministry and Keeper aired nationally and screened in numerous international film festivals.  She is a graduate of the directing lab at the Canadian Film Centre.  Her award winning short, Foxy Lady, Wild Cherry, premiered at the Toronto International Film Festival (TIFF), and has screened around the world.  Film critic and Artistic Director of TIFF, Cameron Bailey, named Foxy Lady, Wild Cherry one of his top ten films and presented it in Sao Paulo as part of his favourite Canadian short films perspective. Ines adapted and directed the Canadian premiere of Big Love and the North American premiere of Comedy of Vanity at York University.  She is actively involved in using theatre as a tool for community outreach work, working in Kenya with young girls rescued from the sex trade.  Ines recently directed a sold out production of Macbeth for Shakespeare in Action.  She was a member of the Tarragon Playwright's Unit and is actively developing her new script.  Ines recently directed the world premiere of the multimedia production of The Secret Doctrine at the new Wong Theatre in Vancouver.  Her current research is in the Neuroscience of Emotion and its application to acting.
---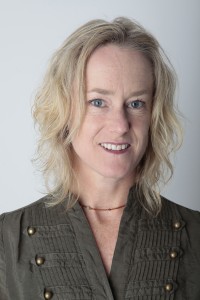 Gwenyth Dobie  | gdobie@yorku.ca
BA Windsor
Graduate Diploma – Centro Italiano Tecnica Alexander
Associate Professor: Movement for actors; Devised Theatre; The F.M Alexander Technique; Acting pedagogy
Professor Gwenyth Dobie teaches movement for actors and devised theatre in the Department of Theatre at York University.  Gwenyth is a certified Alexander Technique teacher, Yoga practitioner, and Director.  She is the co-founder and co-artistic director of Out of the Box Productions, a performance fusion company that creates original works integrating drama, dance, and opera. Her producing and directing credits include Opera Erotique, which toured in BC and was remounted in Toronto; In the Wings for the Sidney Summer Theatre Festival; The Third Taboo, which toured western Canada; Prior Engagement at Belfry Studio Theatre in Victoria, BC: Sound in Silence, which premiered at Belfry in Victoria and the Theatre Centre in Toronto; and Bugzzz ~ A Cautionary Tale at Toronto's Theatre Direct.  Other directing credits include the Canadian premiere of the Danish opera On this Planet by Anders Nordendoft, the world premiere of the opera Eyes on the Mountain, composed by Christopher Donison and Handel's Oratorio Solomon for Toronto's Pax Christi Chorale.  For York University, she has directed two pan faculty productions: Purcell's Dido and Aeneas and John Gay's The Beggar's Opera. Most recently she has been investigating interactive creation with live and digital performance.
---
Ian Garrett | igarrett@yorku.ca
BA Rice University
MFA California Institute of the Arts
Associate Professor: Sustainability and Design; Theatre Production and Administration.
Ian Garrett is Associate Professor of Ecological Design for Performance at York University; Producer for the US/Canadian company Toasterlab; and director of the Center for Sustainable Practice in the Arts, a US think tank on sustainability in arts and culture. He is a member of the Performance Studies International Performance+Design Working Group, Curator for the US for the 2019 Prague Quadrennial, and Co-Chair of World Stage Design 2021 in Calgary. He maintains a design practice focused on the integration of ecology, technology and scenography such as the geolocated, mixed-reality project Transmission at the FuturePlay Festival in Edinburgh and Future of Storytelling Festival in New York. Recent work includes Groundworks with Rulan Tangen and Dancing Earth Creations, a collaborative media and performance project looking at native lands in Northern California through the collaborations with artists from Pomo, Wappo, and Ohlone communities; and with Swim Pony Performing Arts in Philadelphia on Stories Trail which brings focus to the trails in watershed areas of Philadelphia through geolocated immersive media and new writing. Other recent creative interactive projects include Theatre Panik's durational performance, Peep, at Scotiabank Nuit Blanche; Erika Batdorf's Micro-theatre for Burnish at the Theatre Centre and Venice Biennale, the set and energy capture systems for Zata Omm Dance Projects' Vox:Lumen at the Harbourfront Centre, and Silo No. 5 on Maria Island, Tasmania. He has worked on installations such as DTAH Architects' Ravine Portal and on the lighting team for the Crimson Collective's Ascension, a 150' wide, origami-style crane sculpture at the 2010 Coachella Music Festival. He serves on the Board of Directors for Associated Designers of Canada.
With Chantal Bilodeau, he directs the biannual Climate Change Theatre Action project. He has spoken and consulted on the arts and the environment around the world. His writing on the topic includes the monograph Arts, the Environment, and Sustainability for the Americans for the Arts's New Community Visions Initiative; The Carbon Footprint of Theatrical Production, published in Readings in Performance and Ecology, from Palgrave McMilian, and the paper Theatre is No Place for a Plant in Landing Stages from the Ashden Directory. Garrett chaired the conferences Sustainability in Theatre and Staging Sustainability, 2014, and served as sustainability programme coordinator for World Stage Design in Cardiff, Wales. At WSD 2013 he led the selection committee for the temporary sustainable theatre project built for that event, the Willow Theatre.
Before coming to York, Ian taught at California Institute of the Arts, and developed curriculum for the University of Houston. He is a visiting instructor at the National Theatre School where he teaches courses on sustainability in design and production. He previously served as the Executive Director of the Fresh Arts Coalition, an arts service organization focused on awareness and marketing in Houston, TX, and as consultant and staff for the LA Stage Alliance. He has also been on staff at Stages Repertory Theatre (Houston), DiverseWorks Art Space (Houston), and the Will Geer Theatricum Botancium (Topanga, CA), and in the lighting departments of the Williamstown Theatre Festival, and the Public Theatre in New York.
Ian received dual MFAs in Lighting Design and Producing from CalArts, and has a BA in Architectural Studies and Art History from Rice University.
---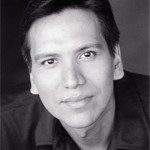 Michael Greyeyes | greyeyes@yorku.ca
MFA Kent State
Associate Professor: Movement for actors; ensemble creation
Since 1993, Professor Greyeyes has been choreographing and directing for stages and festivals across Canada and Europe. Selected credits include A Soldier's Tale for Signal Theatre, co-produced by the National Arts Centre and the Canada Dance Festival (2014), Pimooteewin (The Journey) — the first opera written in the Cree language — for Soundstreams Canada, Almighty Voice and His Wife for Native Earth Performing Arts, The River for Nakai Theatre, from thine eyes (Harbourfront Centre) and Nôhkom (Banff Centre) for Signal Theatre, and Seven Seconds (Super 16mm), which premiered at Toronto's imagineNATIVE Film + Media Arts Festival in 2010.
Professor Greyeyes has an extensive and varied performance career extending over 25 years. Selected credits include Passchendaele (Alliance/ Rhombus), that opened the 2008 Toronto International Film Festival, The New World (New Line Cinema), directed by Terence Malick, Smoke Signals (Miramax), and Tecumseh's Vision, part of the PBS series, We Shall Remain, for American Experience. Professor Greyeyes' performance work includes Gone Indian, a performance action with visual artist Rebecca Belmore for Toronto's Scotiabank Nuit Blanche (2009), Kent Monkman's Dance to the Berdashe and Winter Home, a multimedia installation and performance action created for Signal and presented by TRIBE in Saskatoon, Saskatchewan.
In 2010, Professor Greyeyes founded Signal Theatre, whose transdisciplinary and intercultural performance research guides his entire pedagogy at York. He is published in the Canadian Theatre Review, Theatre Research in Canada, most recently in Praeger's American Indians and Popular Culture: Literature, Arts and Resistance. He has written a number of performative keynote addresses for conferences and theatre festivals, most notably for In The Balance: Indigeneity, Performance, Globalization (London, UK) and the PuSH Festival (Vancouver, British Columbia).
---
Peter Hinton  | hintonp@yorku.ca 
Stage Director of Theatre and Opera, Playwright, Educator
Officer of the Order of Canada since 2009
Adjunct Professor: Directing
Hinton, Peter (b. Ontario, 23 July 1962). Canadian theatre and opera director, playwright and educator. Through his commitment to new play development, Indigenous theatre and revisionist productions of canonical works, Peter Hinton has significantly impacted the evolution of contemporary Canadian theatre. His exhaustively researched stagings are at once visually stunning and firmly rooted in the social, cultural and political context in which they are created.
A graduate of Ryerson University, Hinton began his career as an actor but quickly found his passion in directing. He gained attention early in his career for an unflinching production of Michi's Blood, an avant-garde work by the German playwright Franz Xaver Kroetz (Crow's Theatre, 1982). This was followed by successive positions in new play development at Theatre Passe Muraille, Canadian Stage and Vancouver's Playwright's Theatre Centre. He then served as the dramaturg in residence at Playwrights' Workshop Montreal and as an artistic associate at the Stratford Festival. This period saw him develop and direct a number of now canonical Canadian plays, including John Mighton's Possible Worlds and Métis/Dene playwright Marie Clements's Burning Vision. Hinton has also penned five original plays, including The Swanne trilogy, and written librettos for two operas by Peter Hannan.
In 2005, Hinton took over as the artistic director of English theatre at Ottawa's National Arts Centre, shaping how Canada conceptualizes its national theatre. Among Hinton's innovations were reinstating the English-language acting company in 2009 and programming the company's first season of all Canadian plays (2006-7). The former brought together a diverse group of artists from across Canada; the latter represented a bold move towards emancipating Canadian theatre from its enduring colonial ties to English and American drama and created space for Indigenous programming. This commitment to Indigenous theatre was evident in Hinton's selection of (among others) Marie Clements (Métis/Dene), Kevin Loring (Nlaka'pamux), Daniel David Moses (Six Nations) and Yvette Nolan (Algonquin) as playwrights in residence. In 2008, he partnered on the first ever collaboration between a Canadian company and Britain's the Royal Shakespeare Company, a stage adaptation of Margaret Atwood's Penelopiad. Other contributions during his tenure at the NAC include instructing and mentoring students at the National Theatre School and founding The Ark; a three-week laboratory in which a diverse group of actors and actors-in-training come together to focus on a playwright's oeuvre.
Hinton's departure from the NAC in 2012 was born of a desire for further artistic growth through freelance directing. He gained significant praise for his visually compelling staging of Lady Windermere's Fan at the Shaw Festival (2013). The production drew heavily on impressionist painting and contemporary music to venture beyond the superficial preoccupations of Victorian England and, ultimately, offered an engaged and feminist celebration of the heroine's resilience. Hinton's subsequent staging of Pygmalion (Shaw Festival, 2015) used bold visuals to transpose Shaw's classic to present-day London, where Higgins, a bearded hipster devoted to startups, navigates an emerging class structure defined by cultural and social capital. Hinton returned to the festival in 2017, directing the Canadian premiere of Branden Jacobs-Jenkins groundbreaking play An Octoroon, and in 2018 to re-envision Joan Littlewood's iconic Oh What a Lovely War, moving the setting to Niagara on the Lake during the Great War. This shift emphasized the racially-driven struggles faced by Indigenous peoples and Black Canadians during the period. In 2019 he will direct the Canadian premiere of Sex, a play by Mae West.
Important opera stagings include Riel, a 1967 opera with music by Harry Somers and libretto by Mavor Moore. Hinton's direction of Riel (Canadian Opera Company, 2017) sought to free the piece from its colonial bearings, chiefly a preoccupation with the conflict between Canada's English and French colonizers; instead, Hinton's Riel focused on the theft of Indigenous land and other injustices inflicted on First Peoples by settlers. In 2017, Hinton brought his signature visuals to Missing, a chamber opera by Brian Current (music) and Marie Clements (libretto) dedicated to British Columbia's missing and murdered Indigenous women and girls. In 2018 he directed the word premiere of Rufus Wainwright's and Daniel MacIvor's opera Hadrian, at the Canadian Opera Company, marking the company's first work with explicit gay content and history.
Also, a leading educator Peter is a much sought-after instructor at Ryerson University, the National Theatre School of Canada, York University and the University of Alberta. In 2012, he was awarded the Gascon Thomas Award for outstanding contribution to Canadian theatre and in 2009 he was made an Officer of the Order of Canada for his national contribution to the arts.
---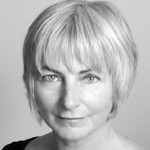 Shawn Kerwin  | shawn@yorku.ca
Associate Professor: Stage Design
Shawn Kerwin studied theatre design at the Sadlers Wells School under Motley in London, England; drawing and painting in New York at the New Brooklyn School, Arts Students' League and New York Academy of Drawing, Painting and Sculpture; and assisted/apprenticed at various theatres in England and at the Metropolitan Opera, New York.
In a professional career spanning more than 30 years, Professor Kerwin has designed sets and costumes for leading companies across Canada, in the US and England. Her credits include Mirvish Productions, the National Arts Centre, Stratford Shakespeare Festival, Soulpepper, Citadel Theatre, Theatre New Brunswick, Neptune Theatre, Factory Theatre, Canadian Stage, Young Vic Theatre, Pacific Opera and the Blyth Festival (where she is an associate artist), among others. She also designed more than 250 windows for Tiffany & Co.'s flagship store in Toronto.
Professor Kerwin is the recipient of two Dora Awards for outstanding design and a seven-time nominee. She has also been nominated for the prestigious Siminovitch Award. Other honours include the Harold Award (Toronto), Tom Patterson Award (Stratford) and four Canada Council awards. She is a member of Associated Designers of Canada, and currently serves on the board of directors at Toronto's Factory Theatre.
---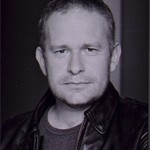 Paul Lampert | plampert@yorku.ca                          Graduate Program Director 
National Theatre School of Canada,
MFA York
Associate Professor: Acting and Directing
Professor Lampert has worked extensively as a director, actor, and teacher. His European experience includes acting with Poland's Theatre BLIK and the International Theatre in Vienna, Austria, as well as directing the national premiere of Oleanna for Stary Theatre in Kraków, Poland; Raised In Captivity in Berlin, Germany; I Claudia in Barcelona, Shanghai and Munich; and Machinal at the East 15 Acting School in London, UK. His many Canadian directing credits include work for Actors Repertory Company, Globe Theatre, Theatre Aquarius, Persephone Theatre, Tarragon Theatre, Theatre Tattoo, The Great Canadian Theatre Company, Buddies In Bad Times and the National Theatre School of Canada as well as six seasons with the Shaw Festival and three seasons with the Blyth Festival.  He has conducted theatre workshops in Austria, Cuba, England, Poland, Sweden and Switzerland.
Professor Lampert has served as associate director of Persephone Theatre, Saskatoon (1984-87) and artistic director of the George Brown Theatre School (1997-2000) and is currently co-artistic director of Theatre PANIK.
---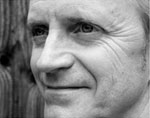 William J Mackwood | mackwood@yorku.ca
BFA, MFA Victoria
Assistant Professor: Design and Production
Professor Mackwood is co-founder and co-artistic director of the multi-disciplinary drama, dance, and opera company Out of the Box Productions. Over the last five years he has lead the design team for productions of The Third Taboo, Prior Engagement, Sound in Silence and most recently Opera Erotique. As a professional lighting designer he has designed for, among others, Ballet Victoria (Court of Miracles, Peter Pan, Alice a Wonderland of Dance), Kaleidoscope Theatre (Little Women, Disney's Aladdin Jr.) and Chemainus Theatre (Lost in Yonkers, South Pacific, Saint Joan). In summer 2010 he designed lighting for dance works choreographed by Holly Small, Susan Cash, and Keiko Kitano at the World Dance Alliance Global Assembly in New York City. He is a professional member of Associated Designers of Canada, the Canadian Institute of Theatre Technology and IATSE Local 168.
The heart of Professor Mackwood's research lies in developing meaningful stories told through a performance fusion supported by sustainable 'design on demand.' He is a member of the faculty in York's Department of Dance, where he teaches teaches production for dance, as well as lighting design for dance, dance video, and intermedial performance at the graduate and senior undergraduate level.
---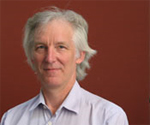 John Mayberry | mayberry@yorku.ca
BA Toronto
Associate Professor: Production
Master, Winters College
Professor Mayberry has been a working theatre professional for 35 years and teaching for 30. He has worked as a carpenter, properties builder, performer, choreographer, and writer. Passionately interested in everything humans can do or make, his current particular research interests include 19th century theatrical effects, ritual drama, street theatre, and health and safety issues in the entertainment industry.
Professor Mayberry is an active member of the Canadian Institute of Theatre Technology (CITT) and the Health and Safety Commission of the United States Institute for Theatre Technology (USITT), and acts as a liaison with the Education Commission of USITT.  He also serves as vice-chair of the Technical Commission of the International Organization of Scenographers, Theatre Architects and Technicians (OISTAT) and on the board and education committee of Theatre Ontario.
---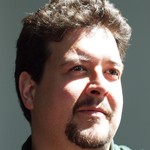 James McKernan | mckernan@yorku.ca
BFA York
BEd Technological Studies, OISE/Toronto
Associate Professor: Technical Theatre
Professor James McKernan teaches stage technology. His research is tied to sustainability with a focus on seeking and implementing new, more ecologically responsible, theatrical scenographic technologies.
Working in collaboration with industry partners and professional practitioners, his contributions in the field include the production of a series of symposia and professional development workshops on sustainable stage technology. Topics of these presentations include the use of theatrical fog devices and lighting atmospheric effects, LED lighting as a sustainable alternative to conventional lighting fixtures, and the use of multimedia projection techniques and design in theatre.
Professor McKernan is an active member of both the Canadian and American Institutes of Theatre Technology. He shares his research on the Theatre Artisan Green Skills website.
---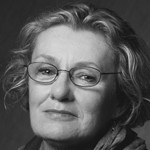 Teresa Przybylski | teresap@yorku.ca
MSc Technical University, Kraków,
MFA Academy of Fine Arts, Kraków
Professor: Production and Design
Teresa Przybylski is an architect and a theatre designer.  She is known for her designs in theatre, opera, dance, and film.  Her credits include designs for the National Arts Centre, Stratford Shakespeare Festival, Shaw Festival, Canadian Opera Company, Calgary Opera, Opera Theatre of St. Louis, Pacific Opera, Young People's Theatre, Tarragon Theatre, Necessary Angel, Factory Theatre, Nightwood Theatre, Canadian Stage, Buddies in Bad Times Theatre, Blyth Festival, Panik Theatre, Theatre Smith-Gilmour, Video-Cabaret, Theatre Columbus, Pleiades Theatre, SoundStrams, Toronto Dance Theatre, and others.
In the last 25 years she has designed more than 160 productions. Many of them were original Canadian productions, and forty were world premieres. Her work in theatre has been awarded with five Dora Mavor Moore Awards and seventeen Nominations.  She is a recipient of two Gemini Awards for Film and Television Production Design.  She is a member of the Royal Canadian Academy of Arts and Associated Designers of Canada.
---
Judith Rudakoff  | rudakoff@yorku.ca
BA McGill
MA Alberta
PhD Toronto
Professor: Theatre Studies
Developmental dramaturg Judith Rudakoff has worked with emerging and established playwrights and artists throughout Canada from the Yukon to Nunavut and points between, and in Cuba, Denmark, South Africa, England, and the USA. She is the creator of The Four Elements and Lomograms, trans-cultural methodologies for initiating live performance and visual art.  A recent project is Common Plants: Cross Pollinations in Hybrid Reality , a SSHRC-funded, multidisciplinary, cross-cultural project involving artists and students from diverse cultural and geographical backgrounds including Iqaluit, Nunavut, and Cape Town, South Africa. She is a member of Playwrights Guild of Canada, and Literary Managers and Dramaturgs of the Americas. Recent plays are Beautiful Little Lies, a stage play set in Cuba and The River (with David Skelton and Joseph Tisiga), which premiered at Nakai Theatre in Whitehorse, Yukon in 2011.
Professor Rudakoff's books include Dramaturging Personal Narratives: Who am I and Where is Here? (Intellect Books/University of Chicago Press, 2014); TRANS(per)FORMING Nina Arsenault: An Unreasonable Body of Work (Intellect Books/University of Chicago Press, 2012); Between the Lines: The Process of Dramaturgy (Playwrights Canada Press, 2002, co-editor Lynn M. Thomson); Fair Play: Conversations with Canadian Women Playwrights (Simon & Pierre, 1989, co-editor Rita Much); and Questionable Activities: Canadian Theatre Artists in Conversation with Canadian Theatre Students (Playwrights Canada Press, 2000). Her articles have appeared in The Drama Review, TheatreForum, Theatre Topics, and Canadian Theatre Review.
Dr. Rudakoff's teaching awards include the inaugural Faculty of Fine Arts Dean's Prize for Teaching Excellence, and York's University-Wide Teaching Award, as well as three consecutive NOW Magazine "Best of Toronto" awards. She was the first Canadian honoured with the Elliott Hayes Prize in Dramaturgy, for her work on South Asian choreographer Lata Pada's multidisciplinary work, Revealed by Fire.
---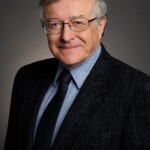 Ross Stuart | rstuart@yorku.ca
BFA University of Alberta
MFA Carnegie-Mellon UniversityPhD University of Toronto
Associate Professor: Theatre Studies, Theatre Research
Professor Stuart, founding Associate Editor of the Canadian Theatre Review, has published extensively on Canadian Theatre, most recently in "Establishing Our Boundaries: English-Canadian Theatre Criticism", and has special expertise in summer theatre in general and the Stratford Festival in particular.  He has served as Associate Dean, Fine Arts and as the Chair of the Theatre Department.  An experienced adjudicator, workshop leader and director, his current research interests involve using improvisation to explore non-dramatic material and revitalize classic texts, and in developing material suitable for performance in schools.
---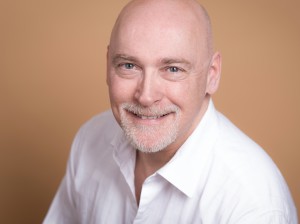 Mark Wilson | pitwil@yorku.ca
Playhouse Acting School
MFA York
Associate Professor: Acting and Directing
Acting Area Coordinator
Professor Wilson began his professional theatre career as an actor in 1983, and has extensive performance credits in theatres across Canada, including productions with the National Arts Centre, Canadian Stage Theatre, Workshop West (Edmonton), Theatre New Brunswick, The Globe Theatre (Regina), and the Vancouver Playhouse.  In 2013 he received a Dora Mavor Moore Award nomination for Outstanding Actor in The Dumb Waiter (The Wordsmyth Theatre).  He appeared in little tongues (the blood projects) at the 2012 Toronto Fringe Festival, which NOW Magazine selected for Outstanding Production and Outstanding Ensemble.  His recent directing credits include Road (Theatre@York) and This is It (the blood projects).  Other directing credits include Disciples (SummerWorks), Cabaret (Toronto Youth Theatre), Mister Invisible (Resource Centre for the Arts, St John's), Caribou Song (Red Sky Performance, with the Toronto Symphony Orchestra at Roy Thomson Hall), Romeo & Juliet (Theatre by the Bay), The Threepenny Opera (George Brown Theatre School), Road (George Brown Theatre School/Equity Showcase Theatre), and The Snow Queen (Canadian Children's Opera Chorus and on its European tour.)
Professor Wilson received a Canadian Comedy Award nomination for best direction for That Dorothy Parker at the Berkeley Street Theatre.  He has also taught at the American Community Schools of Athens Summer  Institute (Greece), George Brown Theatre School, Equity Showcase, and the Randolph Academy for the Performing arts.  He has served as a juror for the Dora Mavor Moore Awards (General Theatre) in Toronto, and has been an adjudicator with the Sears Ontario Drama Festival for five years.  Professor Wilson was Associate Dean, Academic, for the Faculty of Fine Arts, from 2009 - 2012.
Department of Theatre Faculty