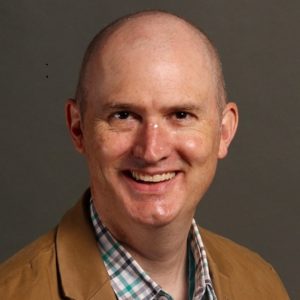 Eric Armstrong  | earmstro@yorku.ca
BFA Concordia
MFA York
Associate Professor: Voice
Eric Armstrong teaches voice, speech, accents, and text in the BFA acting program. He works as an accent/dialect coach for theatre, film, television and gaming. Eric holds a BFA from Concordia University, Montreal, and an MFA from York, as well as certificates from The Drama Studio, London UK, and The International Commedia Dell'Arte Training Workshop, in Reggio Emilio, Italy. He trained with David Smukler both at York and at Canada's National Voice Intensive, where he went on to be a full-time faculty member. This summer, Eric completed the Knight-Thompson Speechwork Certification program. He has taught at university programs since 1994 in Toronto, Windsor, Boston and Chicago. His professional accent coaching/design for theatre includes work for Project Humanity, Royal Manitoba Theatre Centre, Volcano Theatre, Canadian Stage, Crow's Theatre, Buddies in Bad Times Theatre, Soulpepper, Steppenwolf and Court Theatre; coaching for film and television highlights include designing the Belter accents for Seasons 1-3 & 5–6 of Prime Video's The Expanse, as well as coaching actors Iain Glen, Eric Bana, Kelly Macdonald, America Ferrera, Jared Harris, Michelle Williams, Sarah Silverman, and Tom Wilkinson. He is a former director and board member of The Voice And Speech Trainers Association, and was honored with their Leadership and Service award in 2006. He has published numerous articles and reviews in the Voice and Speech Review, and was the recipient of the 2020 Dudley Knight Award for Outstanding Vocal Scholarship for the article "Accent and Language Training for the Indigenous Performer: Results of Four Focus Groups".
---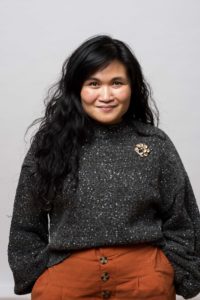 Nina Lee Aquino  | nina@factorytheatre.ca
BA University of Guelph
MA University of Toronto
Adjunct Professor
Artistic Director
With a string of firsts in Asian Canadian theatre, Nina Lee Aquino was the founding Artistic Director of
fu-GEN Asian Canadian theatre company, organized the first Asian Canadian theatre conference, edited
the first (2-volume) Asian Canadian play anthology, and co-edited the first (award-winning) book on
Asian Canadian theatre.
She became Artistic Director of Cahoots Theatre, currently holds the same position at Factory Theatre
and is now the youngest President of the Professional Association of Canadian Theatres.
She has directed world premieres and revivals at theatres across the country and has won the Ken
McDougall Award, the John Hirsch Prize, and three Dora Awards for Outstanding Direction.
Her leadership has extended into mentoring emerging artists and she has directed innovative projects at
Humber College, York University, and the National Theatre School. She was the 2019 winner of the
Toronto Arts Foundation's Margo Bindhart and Rita Davies Cultural Leadership Award.
---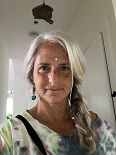 Erika Batdorf, graduate program director  | ebatdorf@yorku.ca
BSc Lesley College
Associate Professor: Movement, Solo Performance Creation & Production
Professor Batdorf is listed in the Who's Who of American Teachers, received the York Faculty of Fine Arts Dean's Senior Teaching Award for 2010, and in 1996 was voted Most Outstanding Faculty at The Boston Conservatory where she taught for 12 years. Batdorf has also taught at Brandeis University, Emerson College, and the University of Alaska Anchorage. She founded the Batdorf School for Movement Theatre in 1998 and has been a guest artist in universities and theatres internationally. Batdorf has been performing, directing, choreographing and creating award winning and unique performance work since 1983. Her work has appeared in Canada, India, France, Germany, Finland, Denmark, Italy, Finland, Poland, Switzerland, Greece, Korea, Indonesia, Georgia, and 14 US states in such places as the Venice Bienalle, Salihara Theatre in Jakarta, Smithsonian Institute, The Fine Arts Museums of San Francisco, Harvard University, Movement Theatre Festivals in NY and Philadelphia, the Boston Center for the Arts, and many New York City and Toronto venues including Luminato. She has had 4 Dora nominations and two shows she created/directed made the top 10 theatrical productions of the year in NOW Magazine in Toronto. She has been creating music in Southern Germany with Lisa Schamberger since 2014 and is currently working on many podcasts, new music with Richard Feren, and an animated film that will come out in 2022.
---
Rebecca Caines | rcaines@yorku.ca
Dr. Rebecca Caines joins the department as an Associate Professor. She will be supporting devised theatre projects in the winter semester. 
Dr. Caines is an interdisciplinary artist and scholar, whose work crosses between creative technologies and socially-engaged art. She has created award winning, large scale, participatory, projects in theatre, installation art, and digital arts with community partners around the world; and publishes on a range of topics including sound art, improvisation, community-engaged research, socially responsive technologies, and contemporary performance. She is the editor (with Ajay Heble) of "The Improvisation Studies Reader: Spontaneous Acts" (Routledge 2015). Caines serves on the executive of the International Institute for Critical Studies in Improvisation, a Canadian research network with global partners that investigates the social impact of improvisation. She is also the lead artist on multiPLAY (2018-2022), a national digital strategies project that supports Canadian improvising artists to take up emerging technologies in their work with community groups (see: multiplay.ca). After ten years teaching at the Faculty of Media, Art, and Performance at the University of Regina, Saskatchewan, she joined the School of the Arts, Media, Performance and Design at York University in 2021, to help build a brand-new creative technologies program at the new Markham Campus, and to contribute to teaching at York in transdisciplinary, improvisatory, and social justice focused approaches to theatre, media arts, and performance studies. See more of her work at: http://rebeccacaines.org/
---
Danielle A.D. Howard | howardd@yorku.ca
Dr. Danielle A.D. Howard joins the Department as a full-time, tenure track Assistant Professor in Theatre, Theatre History, and Dramaturgy. This year, she'll be teaching courses in theatre and performance history, Black theatre and performance, and playwriting and new play dramaturgy.
Dr. Danielle A.D. Howard joins AMPD as an assistant professor in the Department of Theatre. She recently taught within the University of California-Los Angeles' School of Theater, Film and Television before coming to York University. Dr. Howard holds a PhD in Theatre and Performance Studies from UCLA and writes at the intersections of race, gender, performance, visual and sonic culture. She is currently working on a manuscript titled Making Moves: Race, Basketball, and Embodied Resistance that spans the twentieth and twenty-first centuries. The project foregrounds Black basketball players' virtuosic and improvisational movements as oriented towards a kinetic knowledge of freedom and akin to contemporaneous jazz aesthetics. Other recent research includes the speculative lives of nineteenth and twentieth century Black performers. Dr. Howard's article, "The (Afro) Future of Henry Box Brown: Hisstory of Escape(s) through Time and Space" won TDR's (The Drama Review) Graduate Student Essay Contest Award and will appear in their September 2021 issue. Originally from the United States with training in music, dance, and theatre, Howard's move to Toronto inspires her continued pursuit of her artistic and intellectual curiosity by engaging art-based research practices. She is invested in improving the health and resilience of her communities through their participation in the collective making of artistic expressions with different forms of embodied art. As a certified Social-Emotional Arts (SEA) Facilitator, she hopes to organize community programs that use dance, music, and theatre to facilitate healing, inner peace, and self-expression as well as inform the public on various topics.
---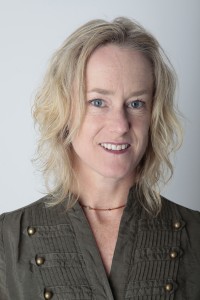 Gwenyth Dobie  | gdobie@yorku.ca
BA Windsor
Graduate Diploma – Centro Italiano Tecnica Alexander
Associate Professor: Movement for actors; Devised Theatre; The F.M Alexander Technique; Acting pedagogy
Professor Gwenyth Dobie teaches movement for actors and devised theatre in the Department of Theatre at York University.  Gwenyth is a certified Alexander Technique teacher, Yoga practitioner, and Director.  She is the co-founder and co-artistic director of Out of the Box Productions, a performance fusion company that creates original works integrating drama, dance, and opera. Her producing and directing credits include Opera Erotique, which toured in BC and was remounted in Toronto; In the Wings for the Sidney Summer Theatre Festival; The Third Taboo, which toured western Canada; Prior Engagement at Belfry Studio Theatre in Victoria, BC: Sound in Silence, which premiered at Belfry in Victoria and the Theatre Centre in Toronto; and Bugzzz ~ A Cautionary Tale at Toronto's Theatre Direct.  Other directing credits include the Canadian premiere of the Danish opera On this Planet by Anders Nordendoft, the world premiere of the opera Eyes on the Mountain, composed by Christopher Donison and Handel's Oratorio Solomon for Toronto's Pax Christi Chorale.  For York University, she has directed two pan faculty productions: Purcell's Dido and Aeneas and John Gay's The Beggar's Opera. Most recently she has been investigating interactive creation with live and digital performance.
---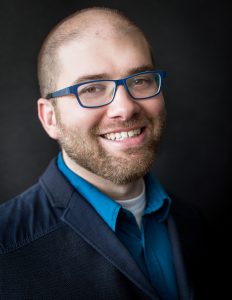 Ian Garrett | igarrett@yorku.ca
BA Rice University
MFA California Institute of the Arts
Associate Professor: Sustainability and Design; Theatre Production and Administration.
Ian Garrett is Associate Professor of Ecological Design for Performance at York University; Producer for the US/Canadian company Toasterlab; and director of the Center for Sustainable Practice in the Arts, a US think tank on sustainability in arts and culture. He is a member of the Performance Studies International Performance+Design Working Group, Curator for the US for the 2019 Prague Quadrennial, and Co-Chair of World Stage Design 2021 in Calgary. He maintains a design practice focused on the integration of ecology, technology and scenography such as the geolocated, mixed-reality project Transmission at the FuturePlay Festival in Edinburgh and Future of Storytelling Festival in New York. Recent work includes Groundworks with Rulan Tangen and Dancing Earth Creations, a collaborative media and performance project looking at native lands in Northern California through the collaborations with artists from Pomo, Wappo, and Ohlone communities; and with Swim Pony Performing Arts in Philadelphia on Stories Trail which brings focus to the trails in watershed areas of Philadelphia through geolocated immersive media and new writing. Other recent creative interactive projects include Theatre Panik's durational performance, Peep, at Scotiabank Nuit Blanche; Erika Batdorf's Micro-theatre for Burnish at the Theatre Centre and Venice Biennale, the set and energy capture systems for Zata Omm Dance Projects' Vox:Lumen at the Harbourfront Centre, and Silo No. 5 on Maria Island, Tasmania. He has worked on installations such as DTAH Architects' Ravine Portal and on the lighting team for the Crimson Collective's Ascension, a 150' wide, origami-style crane sculpture at the 2010 Coachella Music Festival. He serves on the Board of Directors for Associated Designers of Canada.
With Chantal Bilodeau, he directs the biannual Climate Change Theatre Action project. He has spoken and consulted on the arts and the environment around the world. His writing on the topic includes the monograph Arts, the Environment, and Sustainability for the Americans for the Arts's New Community Visions Initiative; The Carbon Footprint of Theatrical Production, published in Readings in Performance and Ecology, from Palgrave McMilian, and the paper Theatre is No Place for a Plant in Landing Stages from the Ashden Directory. Garrett chaired the conferences Sustainability in Theatre and Staging Sustainability, 2014, and served as sustainability programme coordinator for World Stage Design in Cardiff, Wales. At WSD 2013 he led the selection committee for the temporary sustainable theatre project built for that event, the Willow Theatre.
Before coming to York, Ian taught at California Institute of the Arts, and developed curriculum for the University of Houston. He is a visiting instructor at the National Theatre School where he teaches courses on sustainability in design and production. He previously served as the Executive Director of the Fresh Arts Coalition, an arts service organization focused on awareness and marketing in Houston, TX, and as consultant and staff for the LA Stage Alliance. He has also been on staff at Stages Repertory Theatre (Houston), DiverseWorks Art Space (Houston), and the Will Geer Theatricum Botancium (Topanga, CA), and in the lighting departments of the Williamstown Theatre Festival, and the Public Theatre in New York.
Ian received dual MFAs in Lighting Design and Producing from CalArts, and has a BA in Architectural Studies and Art History from Rice University.
---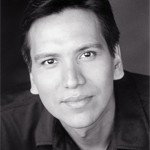 Michael Greyeyes | greyeyes@yorku.ca
MFA Kent State
Associate Professor: Movement for actors; ensemble creation
Since 1993, Professor Greyeyes has been choreographing and directing for stages and festivals across Canada and Europe. Selected credits include A Soldier's Tale for Signal Theatre, co-produced by the National Arts Centre and the Canada Dance Festival (2014), Pimooteewin (The Journey) — the first opera written in the Cree language — for Soundstreams Canada, Almighty Voice and His Wife for Native Earth Performing Arts, The River for Nakai Theatre, from thine eyes (Harbourfront Centre) and Nôhkom (Banff Centre) for Signal Theatre, and Seven Seconds (Super 16mm), which premiered at Toronto's imagineNATIVE Film + Media Arts Festival in 2010.
Professor Greyeyes has an extensive and varied performance career extending over 25 years. Selected credits include Passchendaele (Alliance/ Rhombus), that opened the 2008 Toronto International Film Festival, The New World (New Line Cinema), directed by Terence Malick, Smoke Signals (Miramax), and Tecumseh's Vision, part of the PBS series, We Shall Remain, for American Experience. Professor Greyeyes' performance work includes Gone Indian, a performance action with visual artist Rebecca Belmore for Toronto's Scotiabank Nuit Blanche (2009), Kent Monkman's Dance to the Berdashe and Winter Home, a multimedia installation and performance action created for Signal and presented by TRIBE in Saskatoon, Saskatchewan.
In 2010, Professor Greyeyes founded Signal Theatre, whose transdisciplinary and intercultural performance research guides his entire pedagogy at York. He is published in the Canadian Theatre Review, Theatre Research in Canada, most recently in Praeger's American Indians and Popular Culture: Literature, Arts and Resistance. He has written a number of performative keynote addresses for conferences and theatre festivals, most notably for In The Balance: Indigeneity, Performance, Globalization (London, UK) and the PuSH Festival (Vancouver, British Columbia).
---
David Jansen | djansen@yorku.ca
David Jansen is a theatre artist: actor, director, teacher, and dramaturge. He has worked professionally for 30 years, mostly as an actor and mostly in Toronto, though  spent several seasons at the Stratford and Shaw Festivals, with the Peter Hall Company in the U.K. David has performed in all kinds of productions from the classics to new Canadian work in every kind of venue you can imagine. Some of those shows he also devised. Mostly notably Ubuntu, which premiered in 2009 but has had a healthy afterlife touring across Canada ever since. Over the last ten years David has widened the aperture to include directing, dramaturgy, and teaching. David has also embarked on a PhD which has given the opportunity to work at places like the Tarragon Theatre, Thousand Island Playhouse, the Shaw Festival, Randolph College for the Performing Arts, George Brown Theatre School, Ryerson University, the University of Toronto, and now York. And the result has been an intellectual and artistic reformation.
---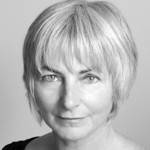 Shawn Kerwin  | shawn@yorku.ca
Associate Professor: Stage Design
Shawn Kerwin studied theatre design at the Sadlers Wells School under Motley in London, England; drawing and painting in New York at the New Brooklyn School, Arts Students' League and New York Academy of Drawing, Painting and Sculpture; and assisted/apprenticed at various theatres in England and at the Metropolitan Opera, New York.
In a professional career spanning more than 30 years, Professor Kerwin has designed sets and costumes for leading companies across Canada, in the US and England. Her credits include Mirvish Productions, the National Arts Centre, Stratford Shakespeare Festival, Soulpepper, Citadel Theatre, Theatre New Brunswick, Neptune Theatre, Factory Theatre, Canadian Stage, Young Vic Theatre, Pacific Opera and the Blyth Festival (where she is an associate artist), among others. She also designed more than 250 windows for Tiffany & Co.'s flagship store in Toronto.
Professor Kerwin is the recipient of two Dora Awards for outstanding design and a seven-time nominee. She has also been nominated for the prestigious Siminovitch Award. Other honours include the Harold Award (Toronto), Tom Patterson Award (Stratford) and four Canada Council awards. She is a member of Associated Designers of Canada, and currently serves on the board of directors at Toronto's Factory Theatre.
---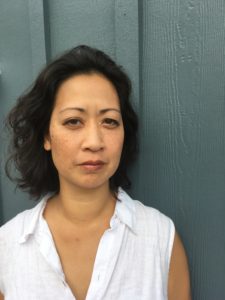 Keira Loughran | loughran@yorku.ca
Professor Keira Loughran joins the department as a 3-year Sessional Assistant Professor in Performance Creation. This year, she'll be teaching courses in playwriting and new play dramaturgy, devised theatre, and acting. 
Professor Loughran is an award-winning artist with over 25 years as an actor, director, playwright, dramaturg and producer. From 2007-2018 she worked in the Director's Office at the Stratford Festival, first as Associate Director of Dramaturgy and New Plays, then as the inaugural Associate Producer for the Forum and the Laboratory at the Stratford Festival where she continued to spearhead organizational change to support new work, diversity, inclusion and Indigenous reconciliation. In her hometown of Toronto, Keira was Artistic Producer of the SummerWorks Festival in Toronto from 2004-2007. As Artistic Director of her independent company, K'Now Theatre, she produced two original plays, which collectively garnered 7 Dora nominations including two for Loughran for Outstanding New Play (Little Dragon) and Outstanding Direction (Pu-Erh). Other selected directing credits include 4 productions at the Stratford Festival (Wendy and Peter Pan, The Comedy of Errors, The Komagata Maru Incident, The Aeneid), Deportation Cast (York University), and Titus Andronicus (Canadian Stage). As an actor, Keira has performed in theatres across the country including Alberta Theatre Projects, Persephone Theatre, Theatre Passe Muraille, Nightwood Theatre, Young Peoples' Theatre and the Stratford Festival. She also continues to work in media, both as an actor in film, television and animation and, since the pandemic, as a director and digital content creator. Professor Loughran has taught in numerous post-secondary and professional training programs including York University, Theatre Erindale, Humber College, University of Ottawa, Michigan State University and the Birmingham Conservatory for Classical Theatre Training. She has contributed essays and articles to the Canadian Theatre Review, SummerWorks: Great Plays from the Indie Theatre Festival (ed. Michael Rubenfeld), Engendering the Stage (eds. Melinda Gough and Peter Cockett) and Rice Paper Magazine. Her work has also been the subject of research in such publications as Theatre and (Im)migration (ed. Yana Meerzon) and The Arden Research Handbook to Shakespeare and Contemporary Performance, (eds. Peter Kirwin and Kathryn Prince).
Keira lives in Stratford with her partner and kids, where she also teaches and trains Aikido, in which she holds a 3rd degree black belt. Through her work, she aims to create and contribute to a Canadian culture that supports and strengthens pluralism, through diverse, engaging and dynamic art.
---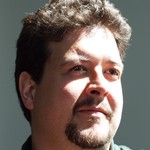 James McKernan | mckernan@yorku.ca
BFA York
BEd Technological Studies, OISE/Toronto
Associate Professor: Technical Theatre
Professor James McKernan teaches stage technology. His research is tied to sustainability with a focus on seeking and implementing new, more ecologically responsible, theatrical scenographic technologies.
Working in collaboration with industry partners and professional practitioners, his contributions in the field include the production of a series of symposia and professional development workshops on sustainable stage technology. Topics of these presentations include the use of theatrical fog devices and lighting atmospheric effects, LED lighting as a sustainable alternative to conventional lighting fixtures, and the use of multimedia projection techniques and design in theatre.
Professor McKernan is an active member of both the Canadian and American Institutes of Theatre Technology. He shares his research on the Theatre Artisan Green Skills website.
---
Professor Archer Pechawis joins the department as an Assistant Professor in Indigenous Performance Art, a joint position with Theatre and Visual Art and Art History. This year he will be teaching courses in performance art at the undergraduate and graduate level.
Performance, theatre and new media artist, filmmaker, writer, curator and educator Archer Pechawis was born in Alert Bay, BC. He has a particular interest in the intersection of Plains Cree culture and digital technology, merging "traditional" objects such as hand drums with digital video and audio sampling. His work has been exhibited across Canada, internationally in Paris France and Moscow Russia, and featured in publications such as Fuse Magazine and Canadian Theatre Review. Archer has been the recipient of many Canada Council, British Columbia and Ontario Arts Council awards, and won the Best New Media Award at the 2007 imagineNATIVE Film + Media Arts Festival and Best Experimental Short at imagineNATIVE in 2009. Of Cree and European ancestry, he is a member of Mistawasis Nehiyawak, Saskatchewan.
---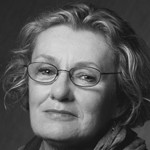 Teresa Przybylski | teresap@yorku.ca
MSc Technical University, Kraków,
MFA Academy of Fine Arts, Kraków
Professor: Production and Design
Teresa Przybylski is an architect and a theatre designer.  She is known for her designs in theatre, opera, dance, and film.  Her credits include designs for the National Arts Centre, Stratford Shakespeare Festival, Shaw Festival, Canadian Opera Company, Calgary Opera, Opera Theatre of St. Louis, Pacific Opera, Young People's Theatre, Tarragon Theatre, Necessary Angel, Factory Theatre, Nightwood Theatre, Canadian Stage, Buddies in Bad Times Theatre, Blyth Festival, Panik Theatre, Theatre Smith-Gilmour, Video-Cabaret, Theatre Columbus, Pleiades Theatre, SoundStrams, Toronto Dance Theatre, and others.
In the last 25 years she has designed more than 160 productions. Many of them were original Canadian productions, and forty were world premieres. Her work in theatre has been awarded with five Dora Mavor Moore Awards and seventeen Nominations.  She is a recipient of two Gemini Awards for Film and Television Production Design.  She is a member of the Royal Canadian Academy of Arts and Associated Designers of Canada.
---
Jamie Robinson | robinsoj@yorku.ca
Jamie Robinson has been a Toronto based professional artist since 1997 as an actor, director, producer, teacher and writer. Recent director credits include: Spanish Golden Age Period Study (George Brown Theatre), Copy That (Tarragon Theatre), Scotian Journey (Black Theatre Workshop), 365 Days/365 Plays (U of T Mississauga), She Stoops to Conquer and Romeo & Juliet (Guild Festival Theatre, also as Artistic Director). Select Theatre acting credits include: Four seasons with the Stratford Festival of Canada, Much Ado About Nothing/Measure for Measure (Canadian Stage), Risky Phil (Young People's Theatre. Dora Award Winner, Outstanding Performance), Gas Girls (New Harlem Productions. Dora Award Nomination), Title role in Richard III (Metachroma Theatre. META Award nomination). Select Film/TV acting credits: Hudson & Rex (Rogers), Private Eyes (Global), Celeste in the City (ABC), Condor (AT&T). Jamie holds a Masters Degree in Theatre Directing/Teaching from York University, and has been a freelance instructor for University of Toronto Mississauga, George Brown College, and Armstrong Acting Studios.
---
Theatre Faculty Emeritus
Ines Buchli
Paul Lampert
William Mackwood
John Mayberry
Judith Rudakoff
Ross Stuart
Mark Wilson